These days, it has become an official norm, regardless of one's capabilities, to encourage and drive all personal attempts to succeed in life, regardless of the field or industry involved, to dream big!
Have a top job, work for the "big boys", have a big house, a big car, a "trophy wife", friends in the right places, homes abroad, luxury holidays, pedigree dog, etc.
So it seems only reasonable that when you don't succeed first you will have to try again and again as long as it takes until you get things right.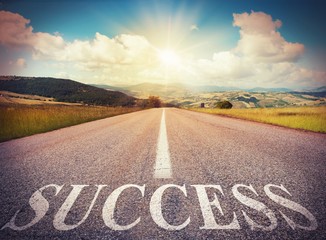 There are also those people who operate in a rather apologetic, dismissive and patronizing way towards the ignorance, mediocrity, lack of talented of under skilled individuals… from birth.
Too often, I have seen overzealous parents talking to their long time academic under performing child, careful not to hurt any feelings or affect one's life aspirations or even risk causing trauma on a long term basis?!
Very few people take self development seriously though. Sometimes I wonder why should people strive at all to be the best they can? At times, being the best version of yourself or more than others can only really land you in trouble, as everybody else will feel inferior and threatened by the level your performance.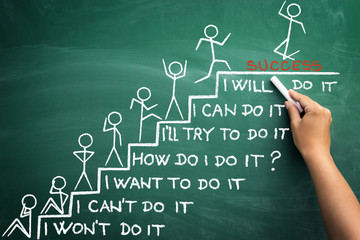 For example, often in offices where the manager is under educated and unqualified he or she will make life miserable to the best educated person under his or her power, while  supporting and promoting another mediocre just like him or herself, regardless of how that will inevitably affect the rest of the organization's ultimate goals.
I have also witnessed extremely talented, very skilled and intelligent applicants being rejected at interviews simply because the panel did know if the person would fit in with the rest of the less capable co-workers, if the applicant would integrate well, even the recruiting manager felt threatened by the applicant who was just keen on impressing the panel despite being clueless about the background details of that company's real working culture.