The main focus of the debate about social mobility however was on the State v.s. Private education divide.
Studies have proven that privately educated working class individuals rarely attain a leadership position in any organization or any industry whatsoever.
During the years of private education strong personal alliances are formed as a copig strategy for later life. This is how such privileged pupils from exclusive institutions reach adulthood occupying outstanding professional roles knowing several specialists in various fields (since school days) who can be reached at the touch of a button.
Those who attend State schools are more likely to become familiar with a future drug dealer, prostitute, institutionalized benefits claimant, cleaner or bin man…rather than seating next to the future prime minister, secretary for justice, medical doctor, MP, etc
Even those blessed by Nature to break through the poverty trap and get a scholarship to an Ivy League establishment will experience a massive shock in terms of social class divide, lifestyle, habits and extra-curricular activities that their own family budgets never allowed financially.
As much as they try to fit in they never will fit it completely but surely will survive the experience, but as outsiders looking in.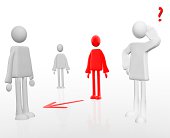 Those early bonds created in life's playground represent the social capital that opens doors in the later professional life through the formation of effective social networks.
Each network represents a social circle of opportunities, benefits, exclusive information and resources to be pooled out according to its members specific needs.
Some social networks are so tightly knit no outsider can step through the ranks. If you consider recruitment is informally carried out within the social networks via system of recommendations, that just leaves out everybody who is underprivileged, marginalized and simply not in the know.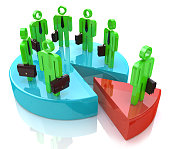 There is a massive gap in accessing the jobs market as every year many positions remain void since companies cannot fill them with suitable applicants. Yet society is so fragmented that the existent social classes do not interact or mingle in any way.
Universities may open doors to people set on learning and improving their life chances but once that is over, unfortunately they stand no chance of securing a well paid role and decent life standards because they have no social capital nor real access to the jobs market via those exclusive and tight social networks…therefore mind the (social) gap!